Since establishing Hailling Port 1977 Jane LaScala offers the knowledge and professional service needed to facilitate the closing on your boat. Working with the buyer, seller, broker , lender and banks to gather essential information, we follow up on each detail to provide a marketable title for closing. We coordinate and expedite the necessary closing documents, handle the post closing follow-ups and provide each party with the appropriate completed documents.

Staying informed of changing requirements and realizing new demands

we expanded our documentation services to include state registration, titling and lien perfection. We have developed guidelines for brokers, lenders and office staff to insure accurate paperwork.
We remain on the cutting edge through our affiliations with related marine services and marine trade associations and actively participate in the Am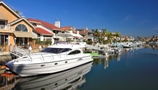 erican Vessel Documentation Association, and National Marine lenders Association
Your boat is a significant investment. Everything about the boat needs to be in good order, including the paperwork. We can make a difference. Our experience is your advantage.
We welcome your inquiry.